Hello,
I'd just like to notify the people here at VP of the broken No-Install archives. Well at least the linux version I haven't tested the win32 version. It seems the archive is containing multiple directories with the same name. Don't ask me why it's the way it is. Let me see if I can get a screenshot…
As you can see several directories are listed twice, I guess this wouldn't be a problem if all files would get extracted but using the Ark plugin for Konqueror some files are missing (like the VP Suite bin) which are critical to running the application.
Anyway, I got it extracted just fine using midnight commander etc etc. Apart from this little problem I had I just love VP!
Buhbye,
Sander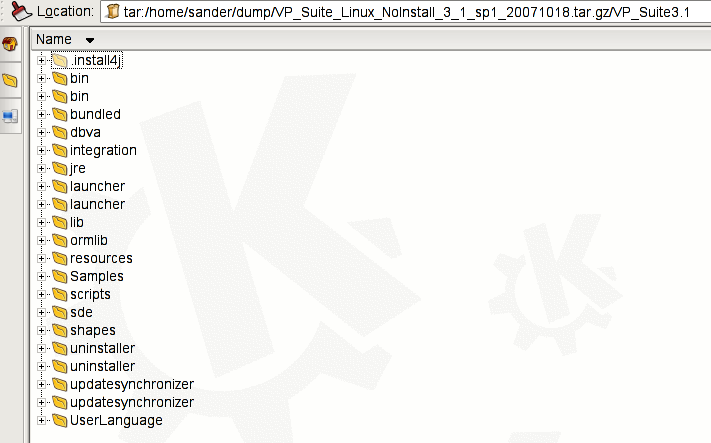 vp.png