The first and second attachments are captured from the book UML 2.0 IN A NUTSHELL.
When we want to realize a component, some classes (or objects) should be put into a it.
In the VP-UML, a class cannot be put into a component, and "class" is not appeared in component panel.
BTW, an object (aka "instance specification") is appeared there, but it cannot be put into a component.
Maybe you said that you can drag classes/objects and then drop them on a component.
But you can try to drag (move) the component to other place after you doing so, you will find that the classes/objects are not moved simultaneously.
It's why I said that I cannot put them into a component.
The connector between a class and a port is called "delegation connector".
A delegation connector is often stereotyped by <>.
It's also not appeard in VP-UML.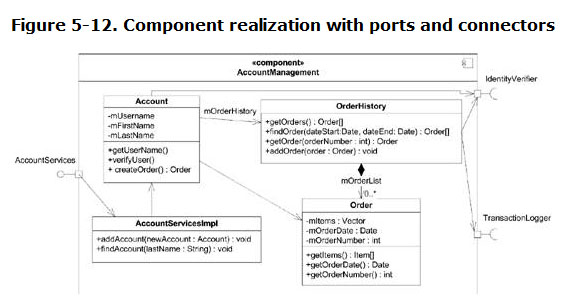 component3.jpg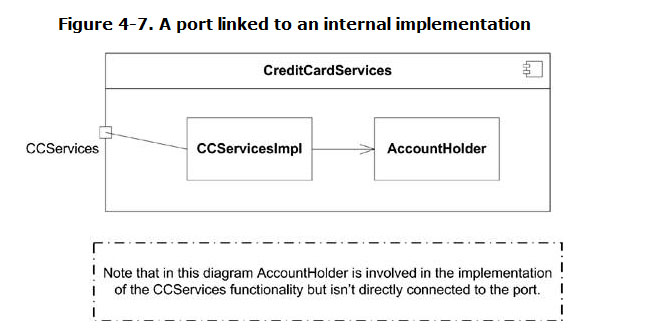 component1.jpg