Hi,
I use Visual Paradigm SDE for Eclipse.
I created a class, which has an m:n self association. It is an ORM Persistable class. The SDE generated the attached table structure for the class (it is good).
Under my tests I created one parent and two children. I added the children to the parent, and at the end of the test deleted one of the children.
SystemEntityDAO.delete(child1);

But the result was all of the entities (both parent and children) was deleted.
After that tried to set the cascade behavour of the the connection to set "No action" (as you can see on the second attached picture), but no progress. Everything were deleted.
Could you help me what else should I have to change or set? Could you give me detailed explaination about red lined part of the attached windows? (What do "Cascade, Set Null, Set Default, Restrict, No Action"?)
Thanks,
Bela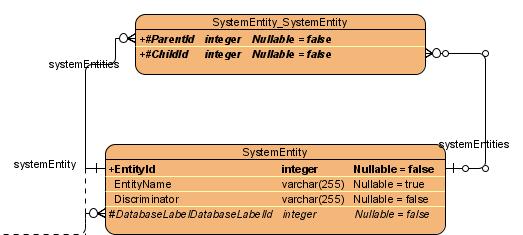 table.JPG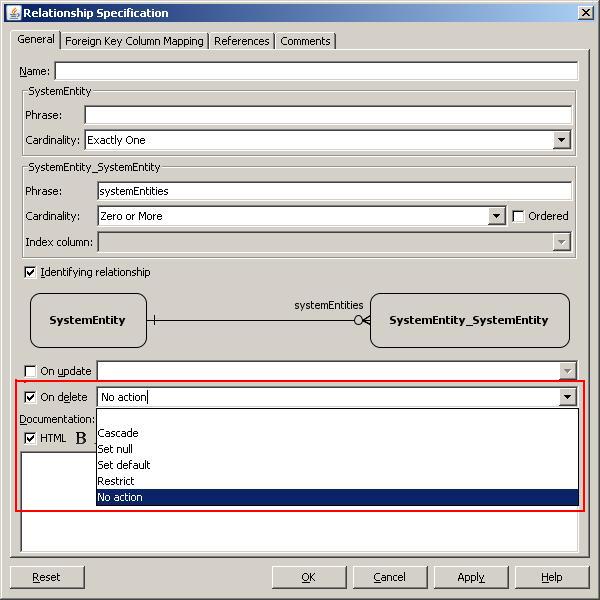 behavour.JPG