Hi!
Can I disable generation table from concrete class for "Table per Subclass" strategy?
TIA,
Eugeny.
Hi Eugeny,
Thanks for your post. Please right-click on the super-class and select ORM > ORM Class Detail in the popup menu, then you can change the inheritance strategy in popup specification dialog (as shown as image). Hope this helps. Please feel free to contact me if there is any further inquiry.
Best regards,
Lilian Wong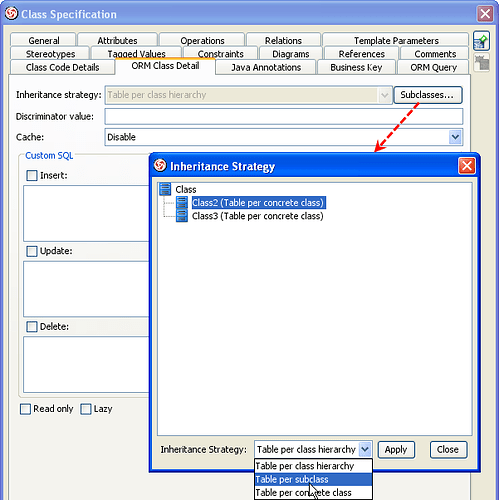 change_inheritance_strategy.png
Hi Eugeny,
You are welcome.
Best regards,
Lilian Wong