I have a Inheritance structure (see picture)
And i have mapped hierarchy to one table.
The problem is i will get 2 columns name attr1 in the ERD.
I only need one, because the structure prevents objects from being both types, so under no circumstances there could be an object using both at the same time.
Is there a way in VP uml to tell the ERD that both attributes map to the same column?
OR do i have to make the changes manually in the generated hbm.xml's?
Thank's in advance
Michael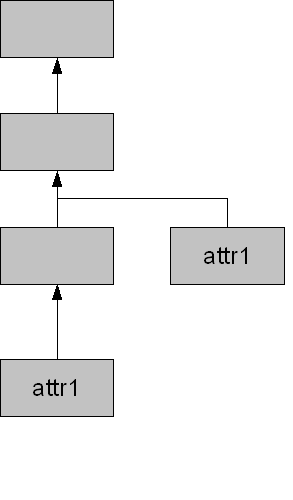 ormprob.gif