Hello!
First of all I would like to express gratitude for a fine product! Its amazing!!!
Earlier I used SDE for Eclipse in Zend Studio on WinXp and it worked well.
But I can't install SDE for Eclipse (Enterprise) in Zend Studio 8 (IDE based on Eclipse Platform (Helios)) on Win7 64 bit.
I download VP_Suite_Windows_5_0_sp1_20101119.exe and install it.
But in the list of plugins in Zend Studio com.vp.sde.eclipse_5.1.0.0 isn't present. And so it doesn't work.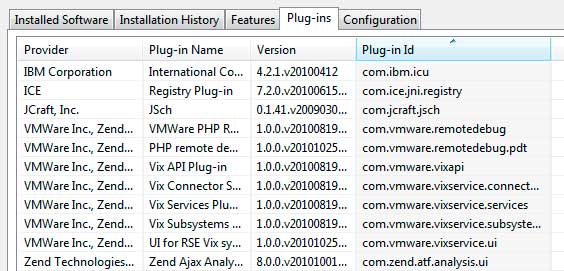 1.jpg