VP-UML ME, v. 6.3 build 20080707 Modeler Edition
In an ER diagram, we have several entities with columns named "name", that I need to find.
I do Edit->Find, Text: "name", "Find i active diagram only", and get the result as shown in the image. Everything works so far, the diagram does indeed have 5 "name" columns.
The problem: I have no way of knowing which entity each of the search results relate to.
This makes the result of a search with multiple results rather useless.
Please include the entity name in either the search result or the specification dialog box.
Thanks!
/ Carsten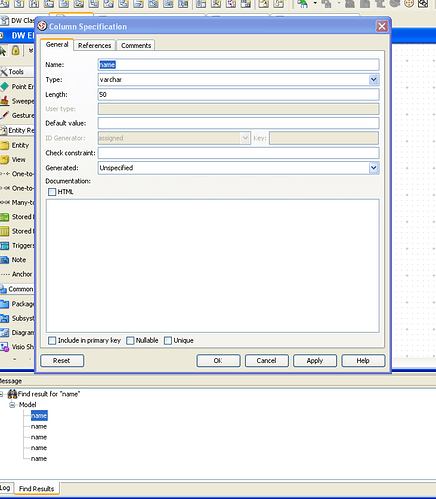 vpp.png