Hi,
I'm currently evaluating VP-UML and SDE. There are a few question though, which are neither answered in the included help or this forum:
Is it possible to let an implementing class "inherit" an interface's methods, i.e. like Eclipse does if you add an interface while creating a class? The same goes for inheritance from abstract classes or just classes. (Please see attached diagram)

Is it possible to export a class diagram's interfaces, classes, etc. directly without using any IDE integration? Even though that is suitable, sometimes it would just be nice to have a "Export class diagram source…"

Is there a difference in features or functionality between SDE and VP-UML?
Thanks in advance,
Oliver Fuerst
P.S. VP-UML/SDE in comparison is the best product I stumbled upon so far.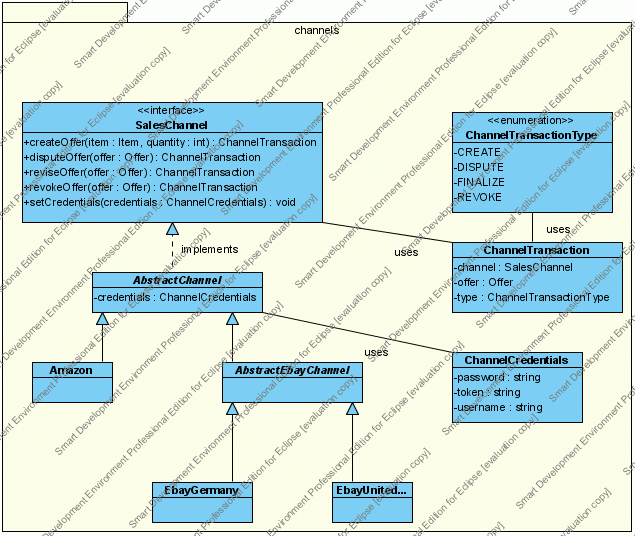 example.gif