Hello,
We have a problem we can't deal with. We have many tagged values but we only want to display one on diagram. For example, a business owner. Is it possible to create a functionality that will allow this?
Today you can mark all, non-empty or hide all.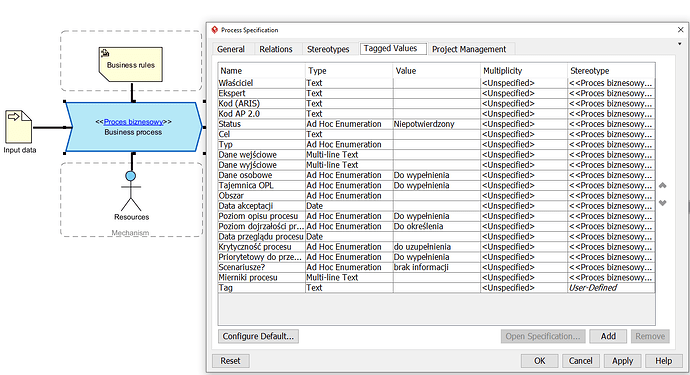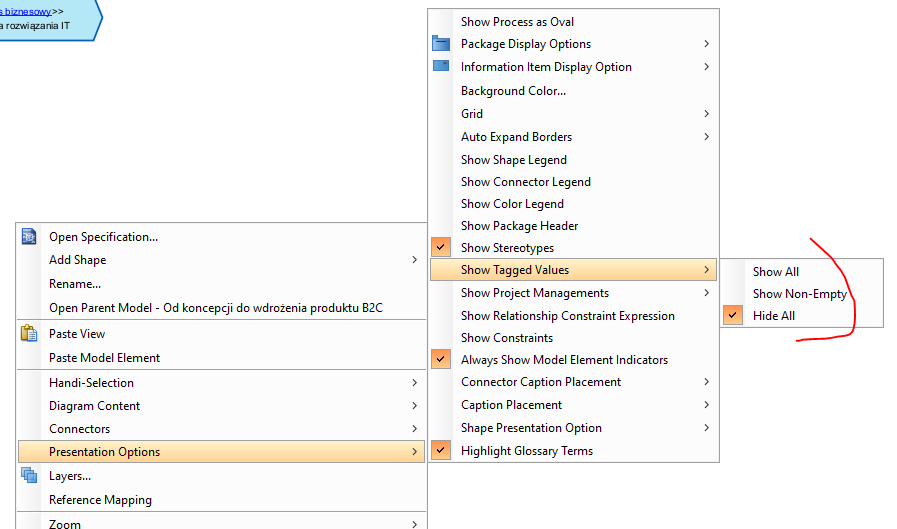 Current options do not allow or provide such an option.