Initial Situation:
I have several use cases in my model that are used in more than one diagram.
These use cases typically have several actors or included/extended relations to other use cases.
Relations are listed in the use case specification in tab 'Relations' (see screenshot)
Question:
Is there a way to automatically add all related model elements to a diagram?
If a shape, e.g. a use case, would provide an option "Add Related Model Elements", VP-UML should add all related model elements to the diagram.
If you take a look at the screenshot, i would get the six actors added to my use case diagram…
/planetenxin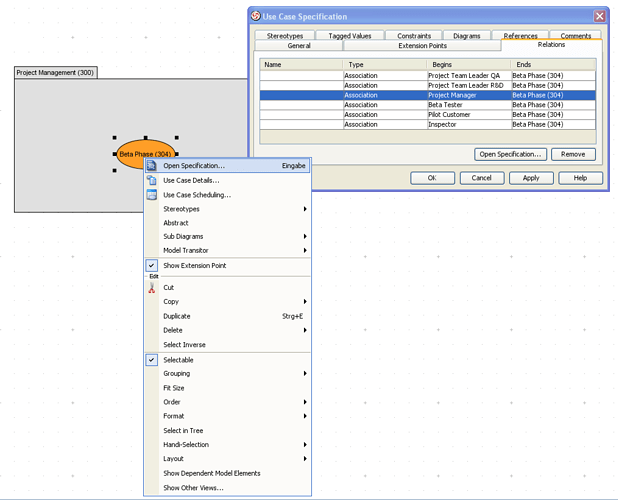 Add Related Model Elements.png