When I Apply a Design Pattern nested diagrams appear in the Model Explorer and work fine, but don't appear in the Diagram Navigator hence don't appear as selection in the Report Generator.
See attached jpegs showing the problem the first is the orginal model, Package A.1 and A.2 where selected to define a Pattern (these packages contain a diagram and class.
The second jpeg illustrates that Pattern being applied to a new model and as can be seen the 2 diagrams A.1 and A.2 don't appear in the Diagram Navigator. I've simulated this on an eval copy I have on my Laptop as well as other installation and they all behave the same. The jpegs are from the latest VP UML version.
Regards.
Mitchell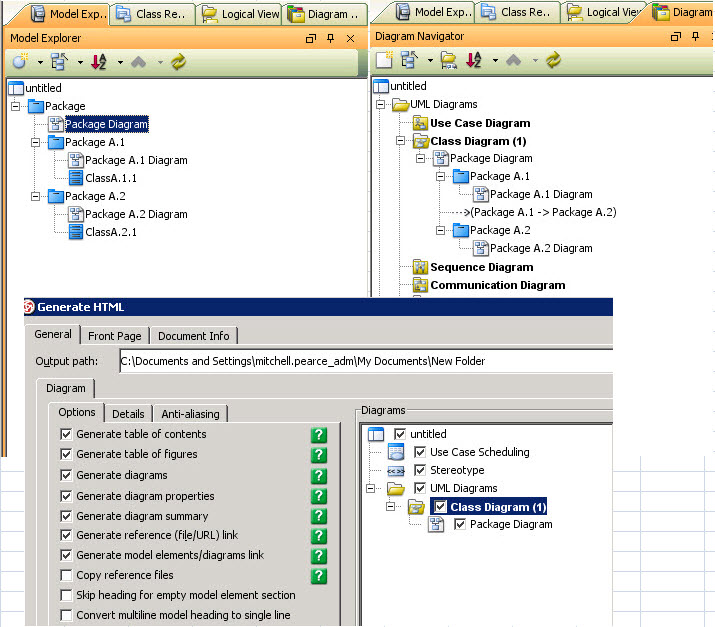 ForumPattern2.jpg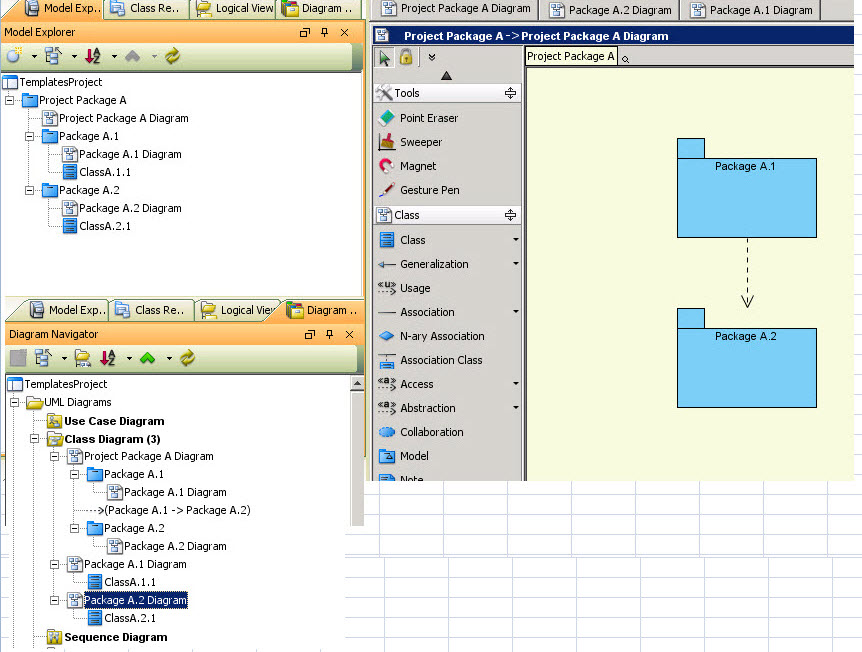 ForumPattern1.jpg