I am using Standard Edition, version 16.0
I have reversed engineered model from Java. When constructing class diagram I saw that some associations were not displayed on the diagram. I tried to show them by right clicking-> Related Elements -> Show Associations and got the following (see the image below). The class that is reported to be missing in the dialog is just above it.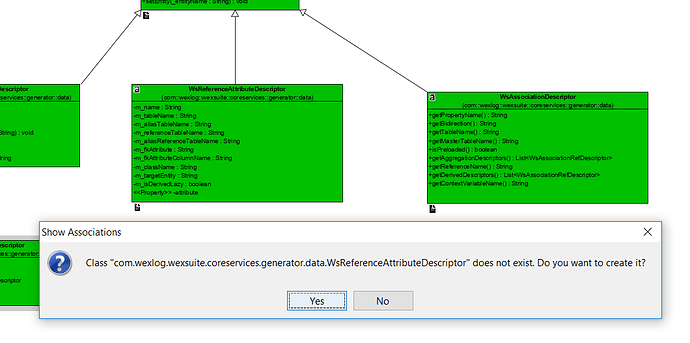 Is this a bug or am I missing something?