Hi,
I was wondering if someone could help me.
I have many decision gates that have many outputs. The slightest movement on the diagram and they all get of alignment.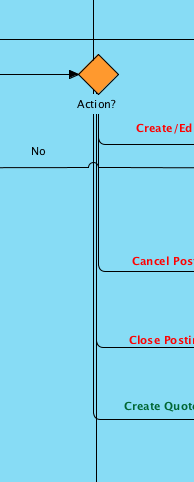 Is there a way to align all of these sequence flow aligned? I think that as they look in the diagram above the diagram looks unprofessional.
Thank you