Hi,
I'm in the process of exporting my BPMN artifacts to model explorer.
I have just noticed that after some back and forth I ended up w annotations a bit all over the place.
Some of them show associated to lanes: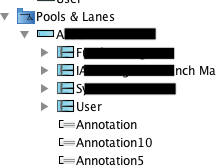 Others show associated to BPMN diagrams: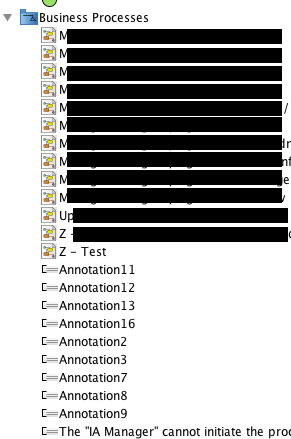 I'm assuming that when I created the annotations sometimes I placed them on pools, and others outside, and therefore VP associate them to the diagram.
Here's the question.
I would understand that an annotation could be associated to a diagram however, in the model explorer the annotations are being shown at the bottom of all the diagrams, and not assigned as children of a diagram or lane.
What do you suggest I do?
For the record I have no need for a "meta-annotation" that I can just drag from the model explorer to my models. Technically I can do it from the BPMN item palette.
Thank you in advance for your help.
Filipe