Hi,
I created a directory to define all my pools and and lanes.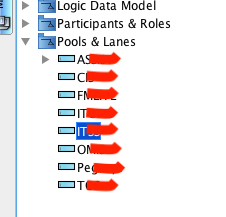 Then I drag and drop on the models I design as needed.
All works well but I just noted that the name of the pool is not showing when I drag them.

What do I need to show to show the name of the pool. This is essential to me because these pools represent interface systems and their names must be visible to the customer.
Thank you