Hi all,
when coming from full screen mode, all menu bar (toolbar) are missing ! (there is a blank space instead menus).
This behavior occurs on windows XP SP2, it CAN NOT be reproduce each time I switch from full screen mode to not full screen mode.
Morever, when switching to full screen mode, if several diagram windows are opened, not all of them are automatically put in full screen mode (the current diagram is not resize). This behavior can be reproduced when VP is closed and launched again : the 1st switch in full screen mode produce this (little) bug (see screen copy in attached file).
Regards,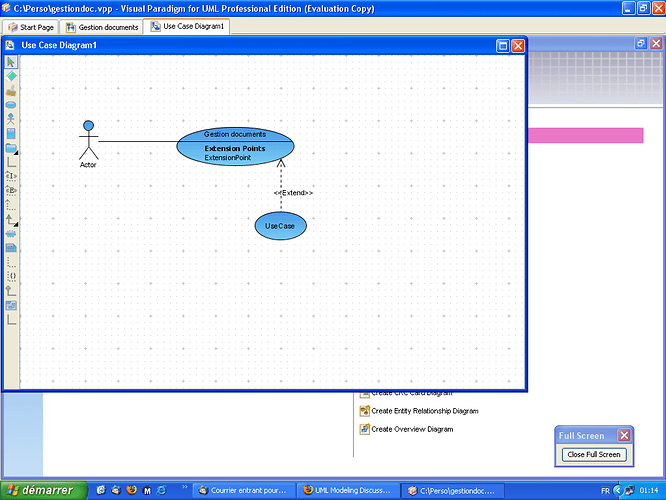 vp5_rc4_bug1.PNG