Hello,
I'm seeking some advice on drawing Activity diagrams, but as a new user of both Visual Paradigm and UML, I am often unsure how to connect the missing pieces.
I've drawn a fairly simple activity diagram (first attachment). The very first problem is my use of loops and conditionals. Right now, I just used Decision nodes. This isn't too bad for 'if's, but doesn't look correct for loops.
Also, any particular activity may have generic tasks (such as reading a file). I am confused as to how I diagram this "sub-diagram". As you see from my output, I am clearly doing something wrong as VP won't let me connect things up with control lines.
Finally, I'll continue to search around, but I either find resources not specific to VP where I can't map the concepts to VP usage, or VP-specific materials that don't seem to be advanced enough what what I'm doing (or may indicate I need to adjust my usage). If anyone could offer advice or pointers, I would appreciate it.
Regards.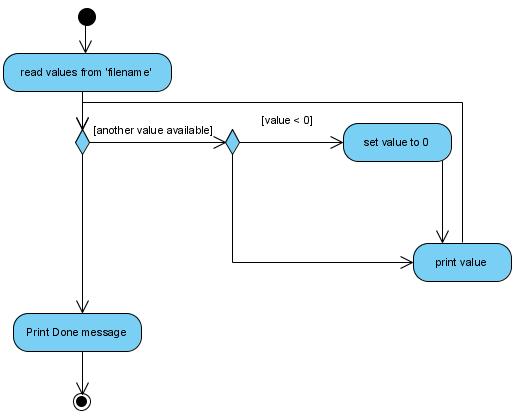 simple.jpg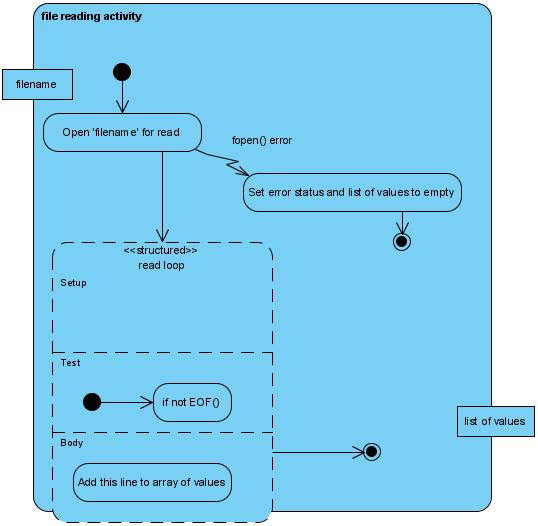 fileReader.jpg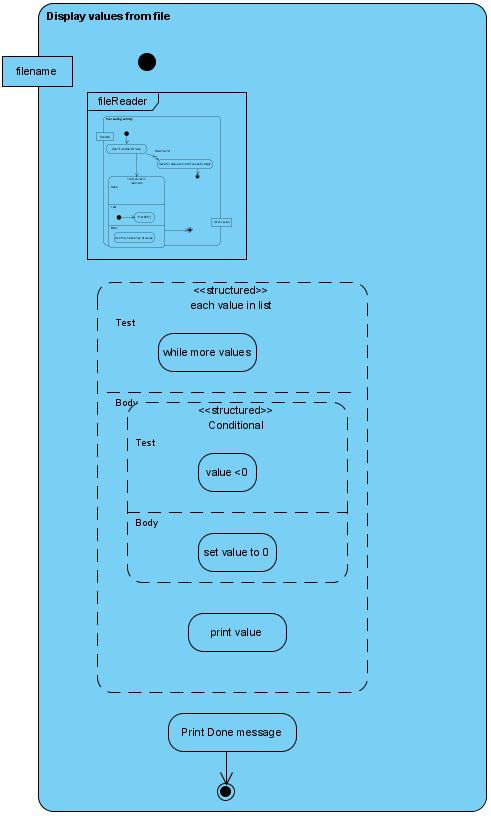 with loops.jpg