Hi,
I downloaded VP-UML 7.2 and installed it in Windows 7 Personal Edition (EN) .
Now there is a problem, Chinese cannot correctly display at somewhere.
I capture the screenshot for your reference.
Those words in red frame I circled cannot be displayed, but the green one does.
Is there anything wrong in my VP-UML 7.2 ? or I have to do something to get rid of it ?
Thank you ~~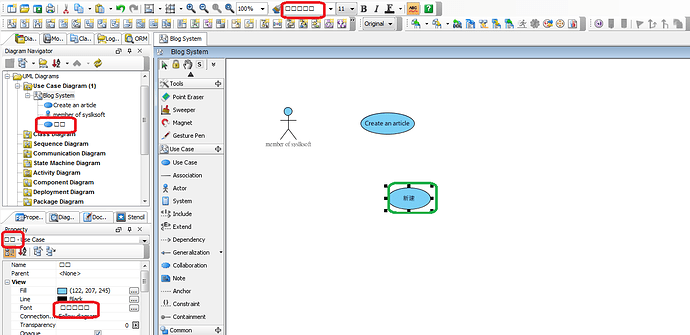 capture.png