In the component diagram, the default stereotype of a component is «component».
I cannot see it in [right click it -> Stereotypes -> Stereotypes] so that I cannot remove it.
UML 2.x said that a component can be «buildComponent», «entity», «implmenetation», «sepcification», «process», «service», or «subsystem».
VP-UML is not provided «subsystem» for a component, so I added it manually.
(Note that the meaning of "subsystem" is different to UML 1.x).
But I got a component with «component» and «subsystem» after I doing it.
I believe that the «component» should be removed after I set the stereotype to «subsystem», but it didn't.
By the way, I also noticed that the brackets of stereotypes are not formal.
It looks like a pair of double angle bracket ( << and >> ), and the formal way is using the guillemot notation (« and »).
Would you like to replace the double angle brackets to guilemot notations in VP-UML?


Example.jpg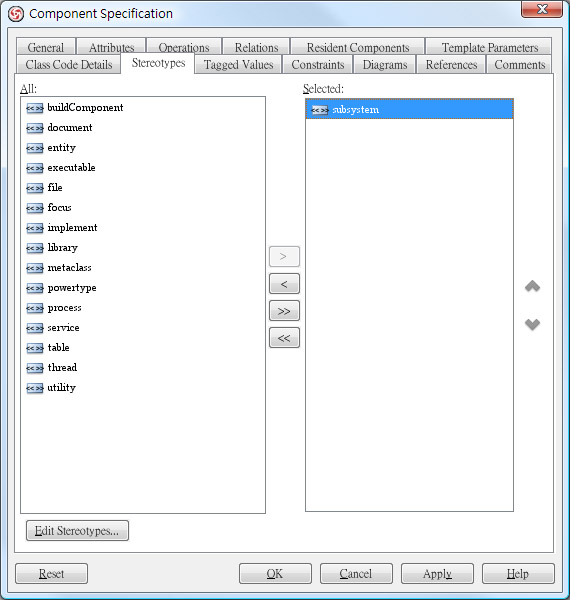 spec.jpg