Dears,
i have a situation where i have TimePeriod object which consists of two attributes StartDate, EndDate of type DateTime.
i need to use TimePeriod as attribute type in my classes as below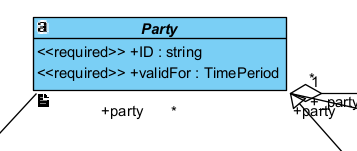 however when I try to synchronize to ERD, VP fails to detect the type of TimePeriod and it sets it to int4.
anyone has done this before or can guide me for the steps.
Thank you.