I think i need some instant helps.
i am using VP6.0 Standard Edition Build sp1_20070316, I have a project that is not huge but still have 100+ diagrams.
Every few days, some of the diagrams were corrupted, objects in those diagrams are just suddenly become empty – name, type, description – suddenly just disappeared. "Open specifications" become not available, etc.
it happened to me on voth sequence diagram and class diagram.
i posted another thread few days ago as well as submitted a bug report. But since then, i reworked the diagrams and keep working, and then same thing happened again!
right now i need to max out my backup level and doing back-up-by-hand every few minutes. man, thing shouldn't be like that.
I attached the log file as well as a screenshot. please help … :evil: :evil: :evil: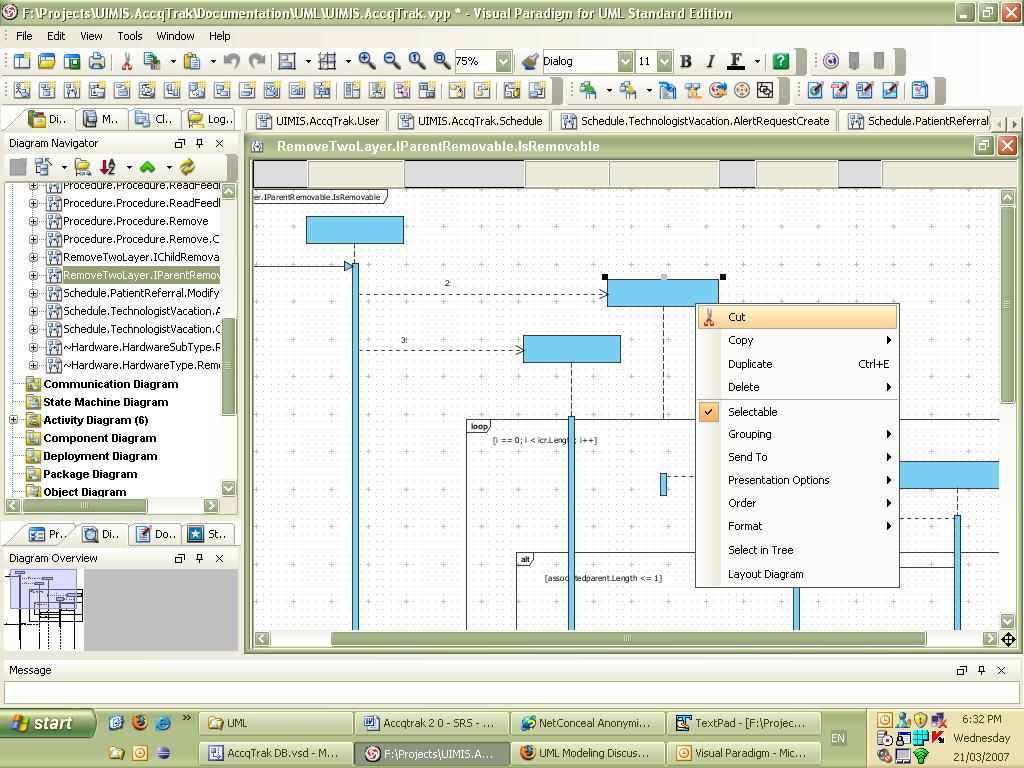 untitled.JPG
vp2.log