Hi, I've just started creating fragments within my sequence diagrams in VP and I consistantly get the same unexpected things happening.
The guard text for the fragment often, quite randomly, disappears from within the fragment. This is usually when I add a new message below the fragment. I've now discovered that the guard actually still exists but for some reason has moved out of the fragment and often above the actual viewable page.
See attached, 1 image before and, 1 after I've added a message which messes up my fragment.
What happens is that the fragment automatically expands to cover my new message (even though I don't want the message in the fragment). Then when I try to resize the fragment back to where I want it the guard text starts behaving oddly and floats outside the fragment box.
Any advise on what I'm doing wrong would be greatly appreciated.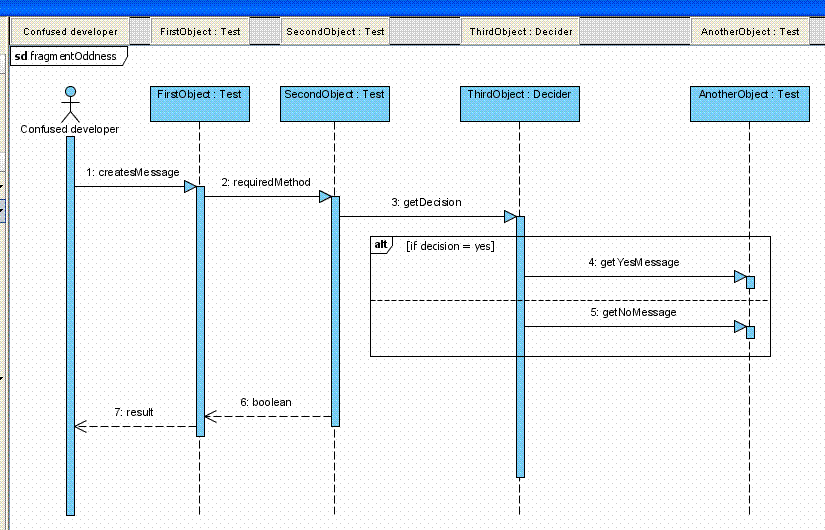 beforeFinalMessage.GIF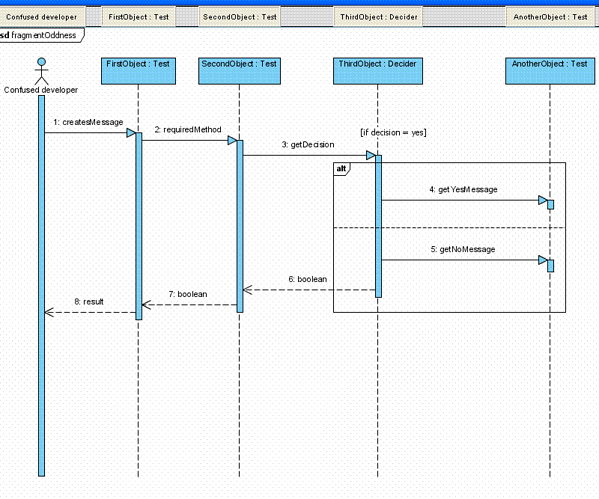 afterFinalMessage.GIF