Hello guys,
I released the first version of my open source scripting plugin for Visual Paradigm. Available as a binary download or you can built it on your own as well.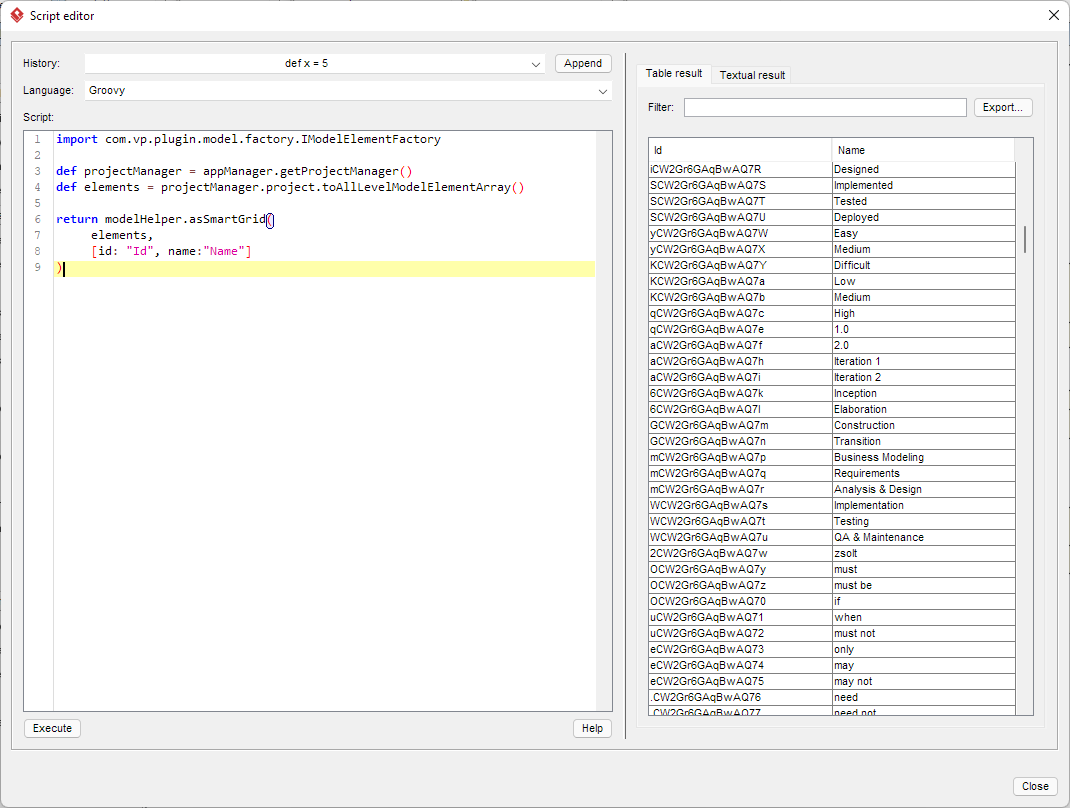 The following features are implemented:
Groovy language support
Display result in text area
Display result in grid
Export grid result as CSV file
Fully-fledged editor component
Syntax highlight
Jump to line in case of error
History support
I tested with latest commercial version of Visual Paradigm on Windows.
Any questions, feature requests, issues found etc. are more thank welcome.
The source code and the binary plugin is available at: