Hi, I was looking for the diagram in question and I can't find it, is it not supported?
Thanks
M.
Sorry, this is not supported.
New feature?

Hi Borram,
Thank you for your post. You are asking at the right time, because we just supported Hexagonal Architecture Diagram in VP Online. You can visit the URL below to create such a diagram:
https://online.visual-paradigm.com/drive/#diagramlist:proj=0&new=HexagonalArchitectureDiagram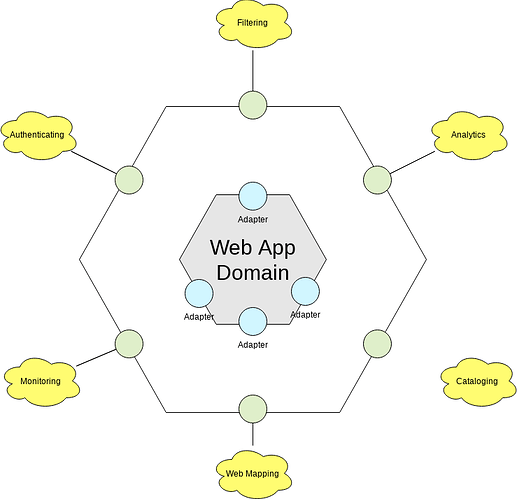 Hope you like it. Feel free to contact us if you have any questions or comments.
Best regards,
Jick Yeung
Hi Jick, very good news! Is porting also planned for VP Desktop?
Unfortunately it looks like I can't view/use it from my VP Desktop version:


And I can't include it in my project…
I'll do a print or a printscreen

Thanks
M
Ho Borram,
Currently, Hexagonal architectural diagram is only available in the online version. For the desktop version, it will be available along with the monthly hotfix release. I will post again when it's out. Sorry for the inconvenience caused.
Best regards,
Jick Yeung
Hi Jick,
thanks for always giving feedback. Unfortunately we have 16.1 and I don't know when to purchase a 16.2 license. I will wait for the monthly hotfix release.
Many thanks.
Marino Borra