I want to change the position of the boundary. Like by default it comes on the left hand side of the lifeline. But I have seen some diagrams and need to find a way to have the boundary line on the right side.
Sorry new user can only post one media, so I want something like this: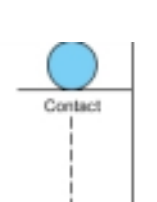 (the boundary is on right side)
When i was looking for it, i found a way to change the icon but ain't sure what to do exactly.
Thanks in advance!