Hi guys,
When i create a new diagram,for example a new breakdown structure diagram by the following codes, the new diagram will be create in the root directory of project model structure.
IBreakdownStructureUIModel breakdown =(IBreakdownStructureUIModel) diagramManager.createDiagram(IDiagramTypeConstants.DIAGRAM_TYPE_BREAKDOWN_STRUCTURE);
breakdown.setName("New Breakdown Structure Diagram");
Now consider i have a hierarchical model structure and i want to create the new diagram in a desire model .
How to do it ?
you can see my sample model structure in the attached image.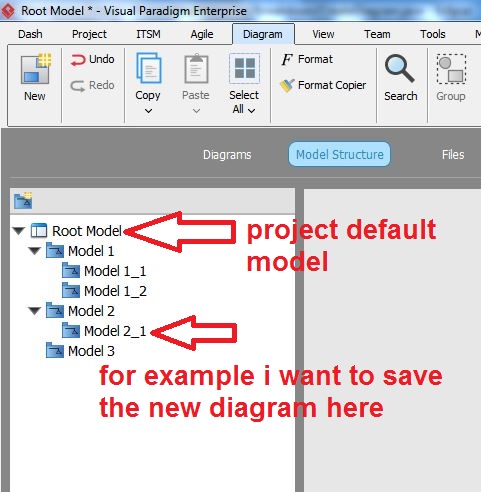 Thanks in advance