How to differentiate unidirectional and bidirectional association in the class diagram?
Hi Hugebrush,
Thanks for your post. The unidirectional association will show an arrow head at one of the association ends (the end with true Navigable will show the arrow head), the bidirectional association will not show arrow head at any association end (both ends with true Navigable).
If there is any further inquiries, please feel free to contact me.
Best regards,
Lilian Wong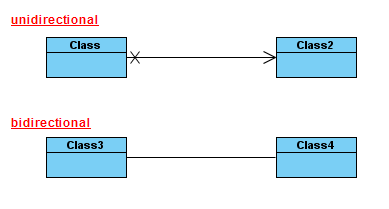 navigable.png