Hi,
I'd like to create a template where - for a given element like a BPTask or BPSubProcess e.g. - only the associated annotations are processed which have a given stereotype (e.g. "description"). see example diagramm.
And there is the template attached.
How do I get only the stereotyped annotation "This is a desccription" (from task "03_Task") processed and NOT the other one with stereotype "other_stereotype".
thanks in advance
Sascha
KapitelProzessschritte.xml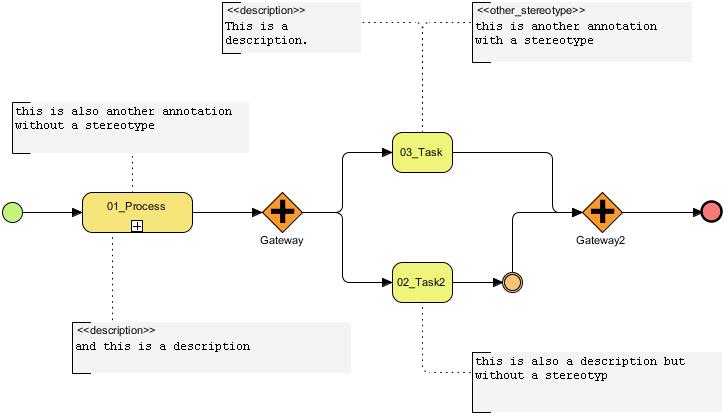 Test 1.jpg