I would like to know if there is support in Visual Paradigm for Impact Analysis across Archimate derived relationships?
I am working with Version 15.1 and have the model shown in Fig 1 below.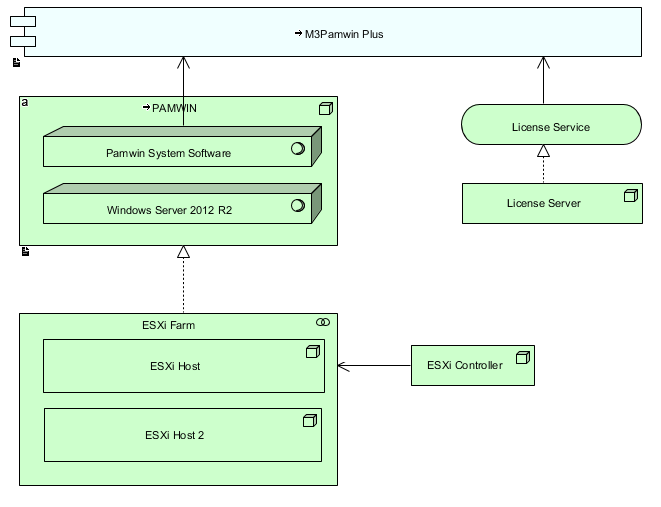 I would like to show the chain of dependencies in an Impact Analysis chart so that columns represent technology elements that are to be upgraded, rows should show all applications, services or other nodes that would be affected by the upgrade.
The full impact analysis for the diagram looks like Fig. 2.
When filtered on the component to be upgraded, like Fig. 3:
How can I show all applications affected if the host is upgraded? I would have thought that "Show Archimate derived relationship" checkbox would enable this to happen.
Thanks