How can one activity diagram be inserted into another activity diagram.
You can simply drag & drop a diagram from Diagram Navigator (View > Panes) into another one to have it show as visual presentation (via Diagram Overview shape).
WELL AS USUAL VISUAL PARADIGN IS FUCKED AGAIN
FIRST OF ALL THE PERSON IS REFERRING TO AN ACTIVITY DIAGRAM ALREADY CREATED BY THE PERSON
THE WAY YOU DESCRIBE TO DO IT DOES NOT WORK
ROFL AND ALREADY CREATED ACTIVITY DIAGRAM IS COPIED AND PASTE INTO ANOTHER ACTIVITY DIAGRAM LITTLE GOT DAM LETTER a APPEARS ON EVERY ITEM IN THE CREATED ACTIVITY DIAGRAM THAT WAS PASTED
STARTING TO BELIEVE THIS SOFTWARE WAS MADE IN FK CHINA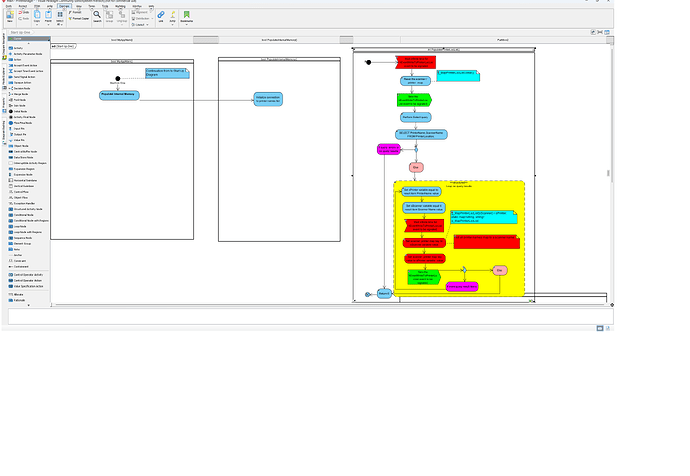 See attached image. See those stupid ass letter a attached to every item in the activity diagram pasted.