Hello,
I am trying to integrate Visual Paradigm into IntelliJ by following the steps here.
After choosing the right path "C:\Program Files\IntelliJ IDEA 2018.3.5" I get the following: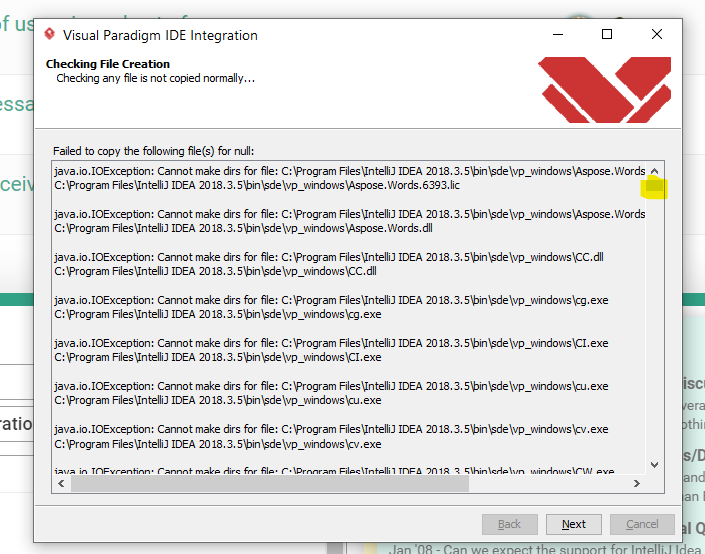 When doing it again I don't see the boxed ticked, also there is no Visual Paradigm option on right click in IntelliJ.
Any solutions?