Hi VP,
Today I found a problem with the multiplicity setting "0…1" if the other side of the association is not navigable.
The Image1 shows all the possible combos with aggregation, composition (does not matter in this case) and navigable true/false.
All the "child" classes are set to multiplicity "0…1" -> so they must be nullable.
Well, syncing to ERD show the result depicted in Image2. The aggregation and composition with navigable=false in the class1 role now have an error… What? :-o look at what the red arrow points to… "Nullable = false" ??? :shock:
This later on lends to errors in DDL file ("int not null"), and hbm.xml mappings (not-null="true").
:roll: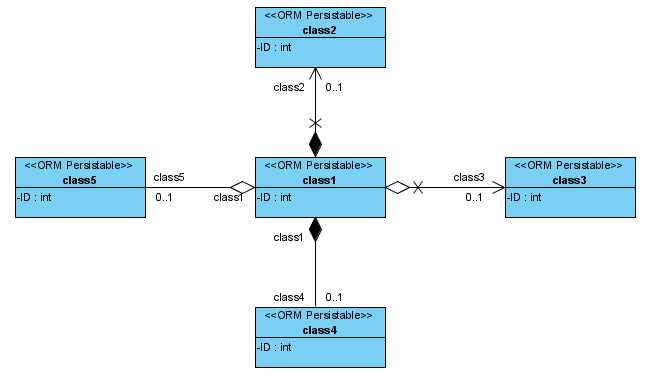 bug11a.png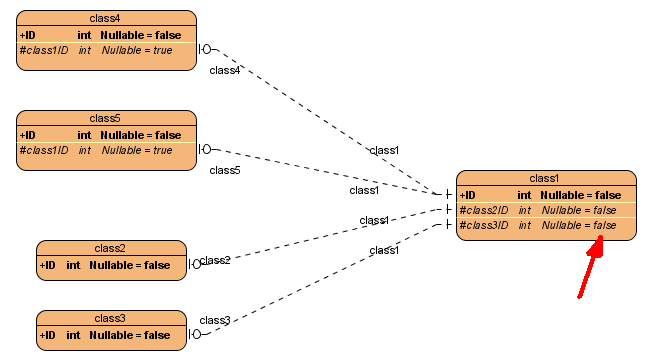 bug11b.png