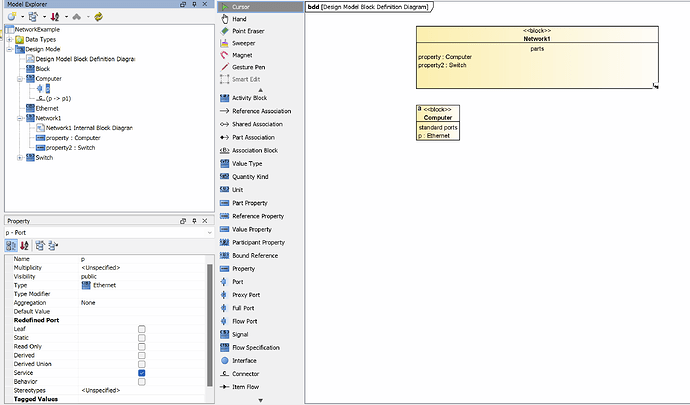 I have the following model setup, and I have some questions regarding to this situation.
Type of port is not displayed in the Model Explorer
As you can see Computer has a port called p which is of type Ethernet (interface block) but the name is not rendered. Can we resolve this?
Not able to display port on diagram
I have a block called Computer on the diagram. It has a single port. I would like to see this port not as part of the block but as a normal port (a moveable rectangle). How can I enforce it?