Dear Sir or Madame,
We consider to use your product "BP Visual Architect" in the campus of our university. But to do so we have to check whether your product fulfills our needs.
We now have a 30 days evaluation license and are currently trying to animate example processes.
The animation of processes is the crucial thing.
We now have modelled a quite simple process (see attachment) with two pools.
These two pools communicate via messages.
The process in one pool should stop until it recieves a message from the other pool.
But the Animacian does not animate this properly.
Instead of having one path, we have two paths. Each of them is animated correctly, but we need the animation of these two paths at once.
As you can see in the attachment, the second pool stops to animate after sending the message to the first pool - but it should send a message to the first pool AND go on with the process in the second pool!
Now the question: are we doing it wrong, is it a problem of the Animacian or is it simply not possible to do this?
As said before we want to use this tool for education in our university and consider buying an academic license, but the animation of the processes is crucial for our educational purposes.
Thank you in advance for your answer!
Best regards
Stefan & Sebastian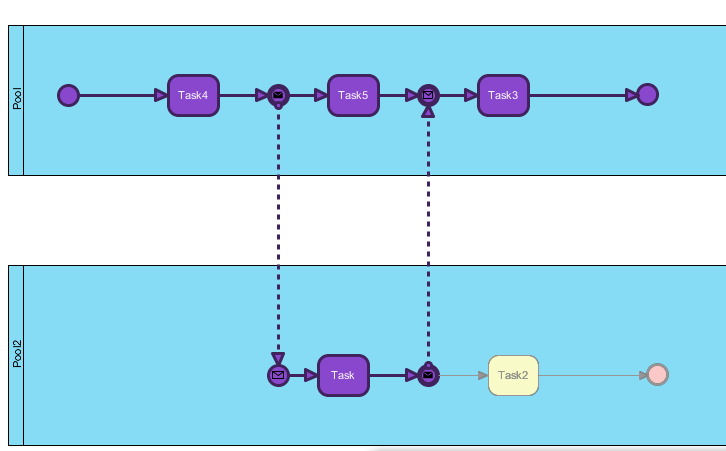 bp_architect-pools.png