I try to generate a class with a package like
com.mycompany.raw.User.java
So the error i get it is the same in eclipse or in VP standalone
[15:15:05] [Error] com.mycompany.raw.user: PackagePackage name is not valid. The package name 'com.mycompany.raw.user' is not a valid identifier.

But what it is weird when i generate withe the instant generator it works very well. i check the ouput directory and all the directory and my java classes are there.
But i test another thing, if i create in design view many package as i have so it's worked. (it is the second snapshot).
Could you tell me if it is a bug ???

untitled2.JPG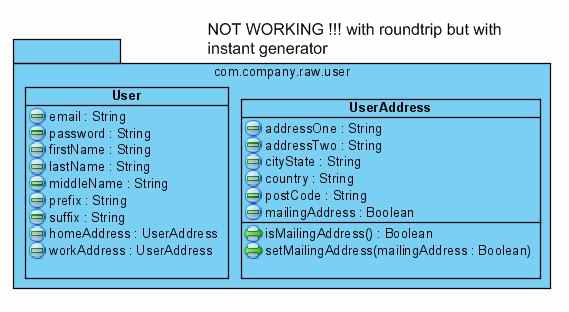 untitled.JPG