Hi,
I downloaded the latest VP_Suite_MacOSX_3_3_20080707.dmg
to install SDE-EC 4.3. The problem is that SDE for Eclipse does not
appear in the list of IDEs during the installation so it is not possible to install.
I also tried with the No-install build but got the same result
Please find the the attached screen-shot about the issue.
Has someone the same problem ? Is this a bug ?
Thanks
Mihaly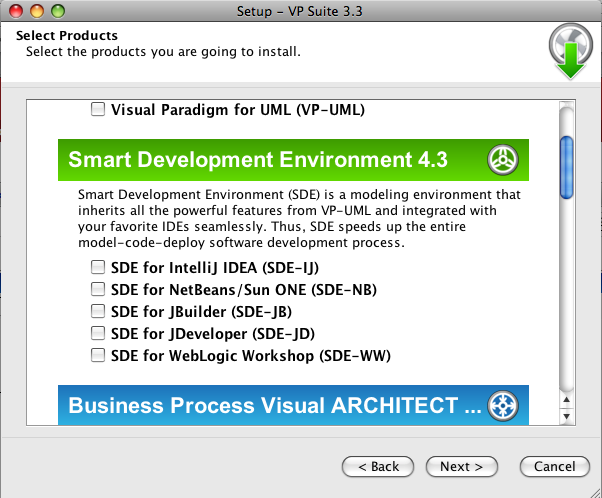 Picture 5.png