Hello,
we have purchased Visual paradigm modeler, standart and team server for a team with 30 professionals, who are drawing diagrams with agile method. Therefore we want to create branches for each projects and merge them to trunk when finished. We think it will help us a lot if you could add the following features to the switch and merge windows:
The number of branches can be huge and it is difficult to find a specific branch in the switch window (see screenshot) when there are many branches . It will help us a lot if you could add a search box to the switch window. With this way users can switch quickly.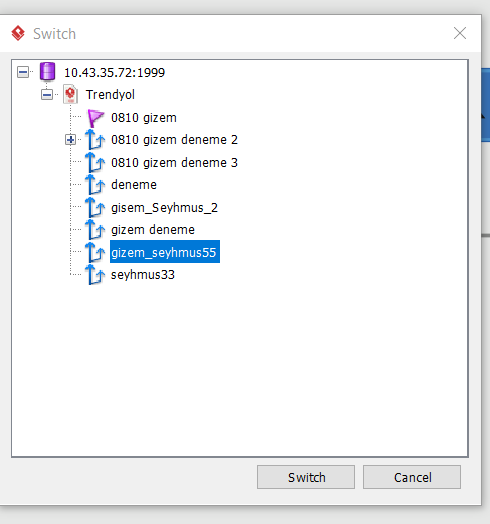 When a user has finished merging the branch to the trunk, it will help a lot if the source branch could be deleted (after success merge) by using a checkbox, which can be selected by the user. A checkbox "delete source branch after successfull merge" in Merge window can be usefull. With this way the number of branches can be steady instead of growing.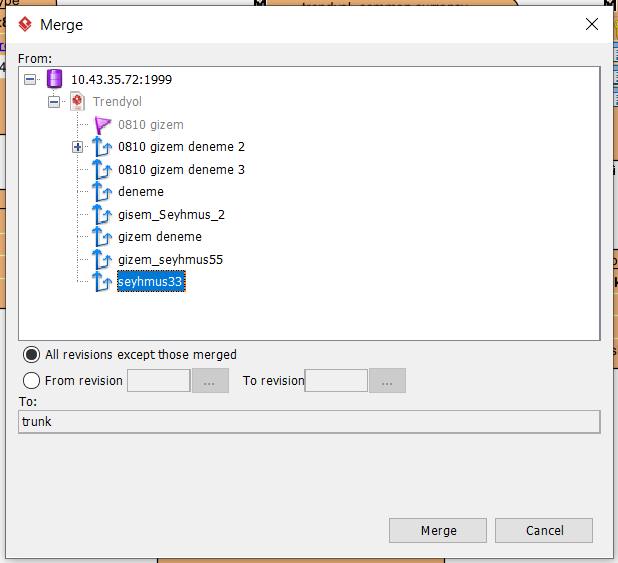 With best regards
seyhmus