Hi,
I have copied few blocks from the IBD that I created before and pasted them on another IBD ("Paste view"). After I closed the project and opened it next day, my copied blocks look like this (no names and types):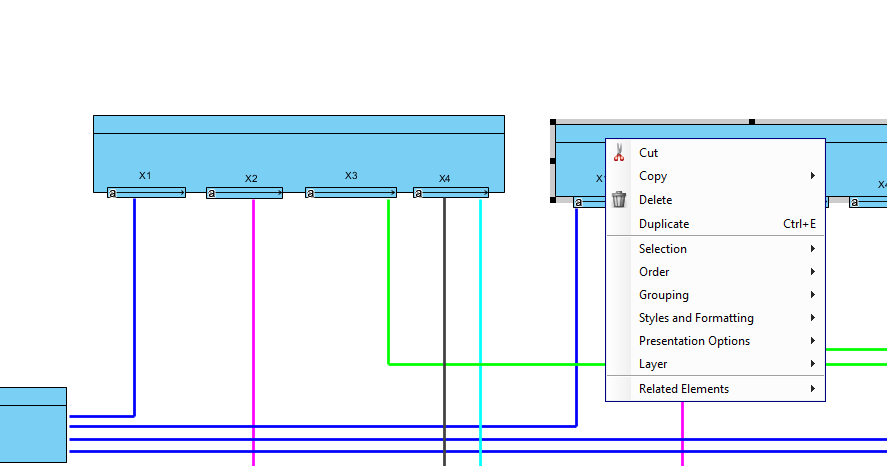 Also, context menu has no option to open element's specification, and "Visualize related elements" shows nothing.
Is it a glitch or am I doing something wrong when copying?