Hiya,
I am using the community edition of the SDE for VS.NET 2003. I was doing some coding and closed the current code window by right clicking the tab at the top of the window and selecting close.
From that point on the main area (where code normally appears) doesn't semm to refresh. I tried minimize and then maximize again to see if that forced a redraw and now I can see my desktop through the IDE.
If I open any item (code window, form designer, any SDE window) everything works fine. In fact it doesn't stop me working at all but just thought you should know.
Note that it appears to be leaving a remnant of a window open in the IDE as you can see a small tab at the top of the main area with no title.
Hope this is useful.
Apart from that, great software and an upgrade to a commercial use version is on the cards.
Thanks
Simon Rigby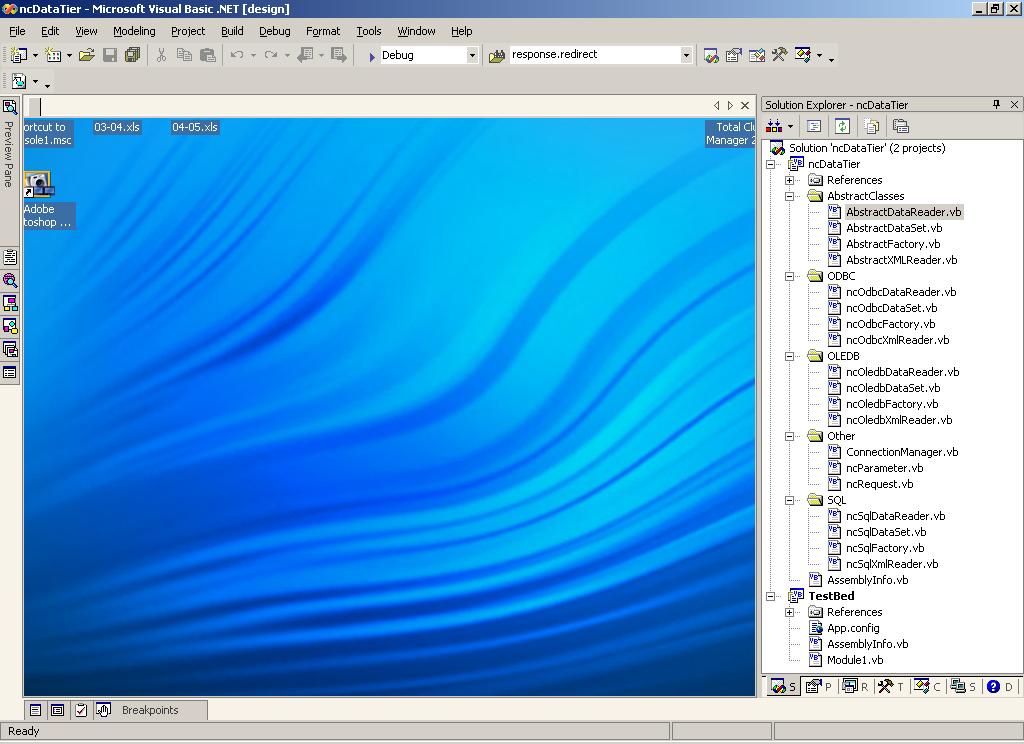 SDE Screen shot.JPG