Dear all.
I am experiencing some unexpected behavior while modelling messageflows from tasks in subprocesses to level n-1
When a message is send from a subprocess, the message flow can only be seen at toplevel (collapsed or inline view) (see screenshots 1 and 2 )
but CANNOT be seen in the actual subprocess (see screenshot 3)
What I expected that the messageflow would be shown in the subproces in some form or the other and that the message flow would be a reference. see screenshot " expected behavior"
I have considered just drawing an extra message flow in the subprocess (which I have done to create the screenshot "expected behaviour") but then I have to keep those to message flows in sync manually. (when I delete the messageflow at toplevel I have to delete it in the subprocess as well)
There probably is a better way to keep messageflow in subprocesses in sync with the n-1 levels?
please advise
Mike


3_now_shown_in_subproces_itself.png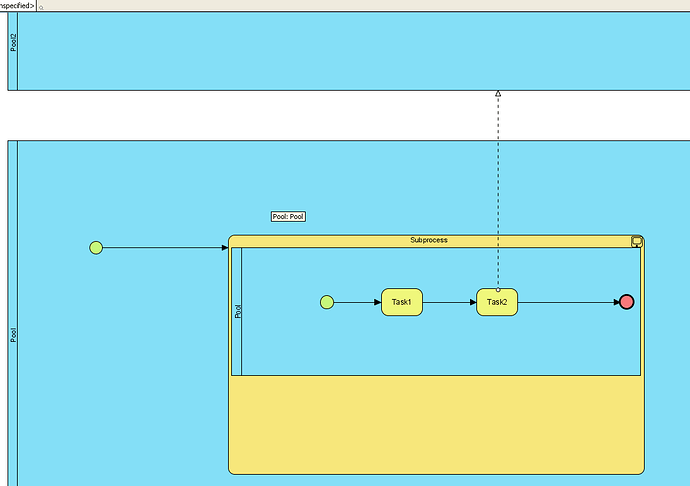 2_message_flow_shown_when_inline_viewed.png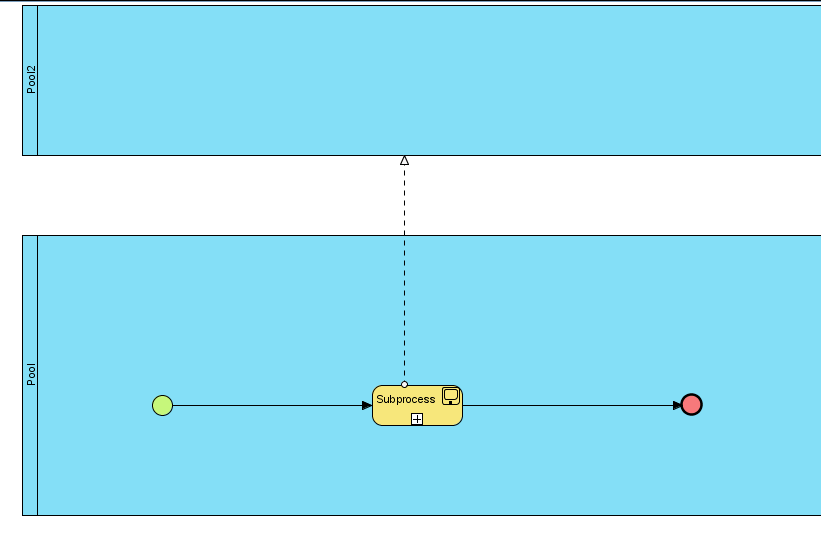 1_message_flow_shown_when_collapsed.png