How do you add files into a Use Case specification?
Hi Denise,
Please right-click on the files table, and select Add File… from the popup menu (Please refer to the screenshot attached)
Best Regards,
Jick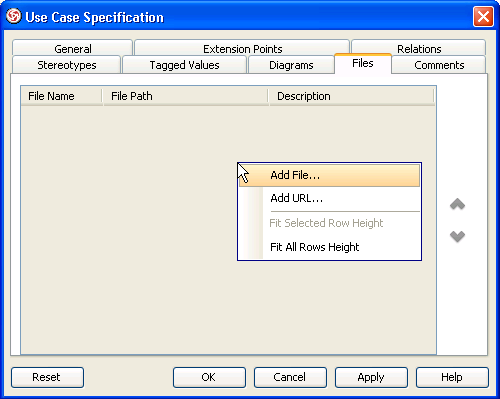 use_case_specification_20060412.PNG
Thanks.
Is there a reason that there is no Add button for files?
It seems inconsistent with the other dialogue screens.
:?
Hi Denise,
Hmm… I agree with you. Let me notify our engineers about this. Thank you for your feedback

Best Regards,
Jick
Hi Denise,
We will have a new File selection pane (with new look) later on. The current one will be discarded.
Best Regards,
Jick