I am following the guide on creating views as per this link
However, when I drag out one of the resources (different join types), and then release the mouse on the corresponding join column in the second table, nothing happens. Once you drag out the join type you get a little box as per below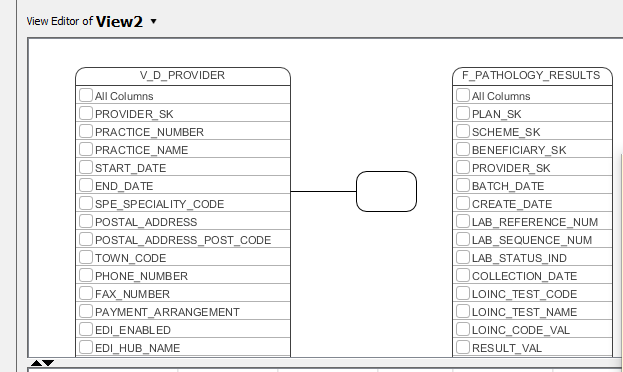 When you drag that onto the column and release the mouse button, nothing happens.
Not sure what's going on here, but the view editor is non functional like this.
Other questions:
I see no way to add column comments for columns exposed in a view. i.e . there is no description field per column which carries through to SQL (in this case Oracle) like
COMMENT ON COLUMN Column1 AS 'This is Column One'
in the same was as it does for a table. The net effect of this is we cannot manage metadata on columns in views, the same as we do for tables.
Is there no way to alias tables in the view editor? To have every column referenced as
SCHEMANAME.TABLENAME.COLUMNNAME is just a bit "clunky"
Thanks