What database types does Visual Paradigm support?
i.e. various versions of …
Oracle?
MS SQL Server?
MySQL
etc.
I ask this question as I noted that Visual Paradigm ERD changes some data types from MS SQL Server 2017 … e.g. timestamp to datetime … (actually this is the only datatype I have found changed so far).
I'm starting to like this product more and more. Am doing a trial but think I will plan to buy a license !
(This might relate to the JDBC driver I have chosen for reverse engineer).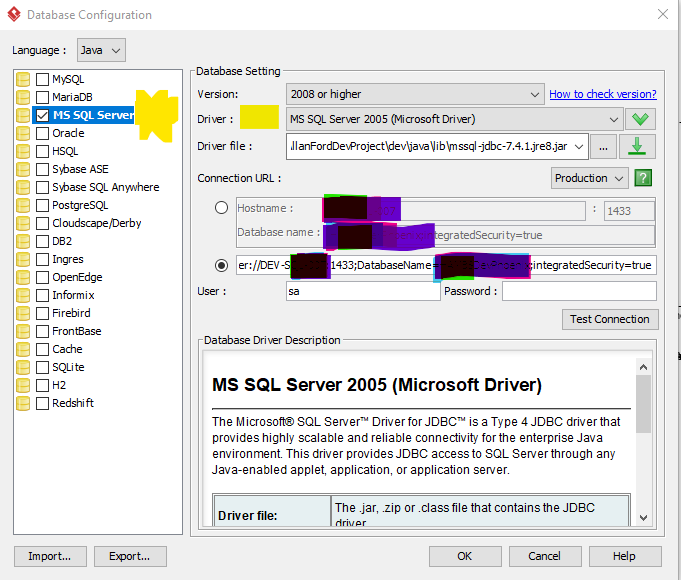 This Database Configuration display kind of answers my original question.
Perhaps my question is only:
Have people noticed MS SQL Server timestamp columns being shown as datetime in Visual Paradigm ERD? Is this an issue for other people ?