Hi guys,
As i mentioned in attached images, whats differences between the editions specified in the images ?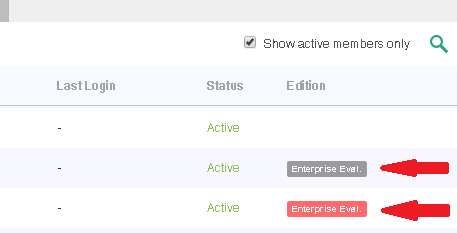 First , why license of some users are in gray color ? it means their license expired ?
And Second , what means .Eval at end of some editions.for example what is the differences between "Enterprise Eval." and "Enterprise" ?