Hi,
there's some issue with generating SQL for PostgreSQL DB.
The issue is that all names (table names, column names) are not in quotes.
Please take a look at attached screenshot.
Fixing issue consist in quote ALL names, as it require PostgreSQL, otherwise table will be create with wrong name (for example with lowercase) or doesn't create at all.
Please, check out with PostgreSQL Documentation.
Thanks,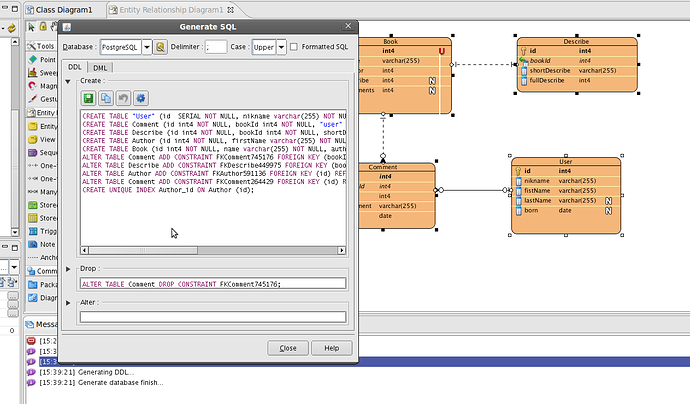 issue-generate-pgsql.png