Hi gang!
A recent topic about PostMania suddenly gave me this idea… Right now we can open the PostMania topics by clicking on the icon in the action bar, as shown here: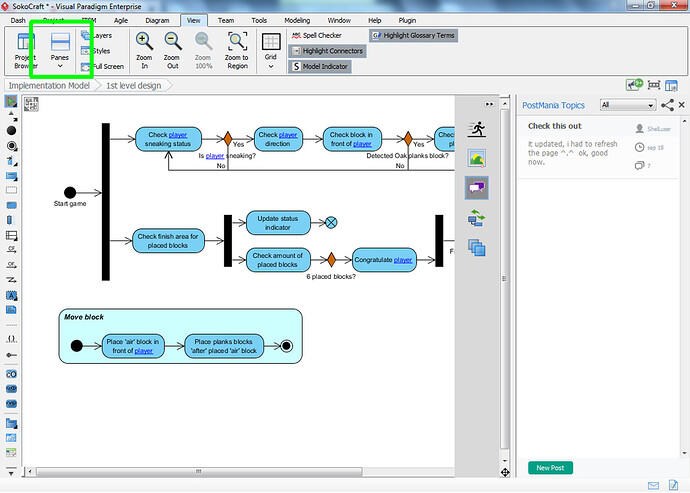 But I was wondering if it would be possible to also add that option ("PostMania topic pane") to the regular panes selection in the view menu (I marked it green)?
I think it could make things a little more consistent because the panes section is what you'd normally use to open a pane within your current workspace. Although one could argue that PostMania is an online feature the same can be said for the recently added "Diagram Backlog" pane. As such my suggestion

Thanks for reading!