Hi,
I'm determined to use the VP BPMN package as their designers intended. Not all the things are making sense to me, and none of it has to do directly with the BPMN specification.
Here's the issues.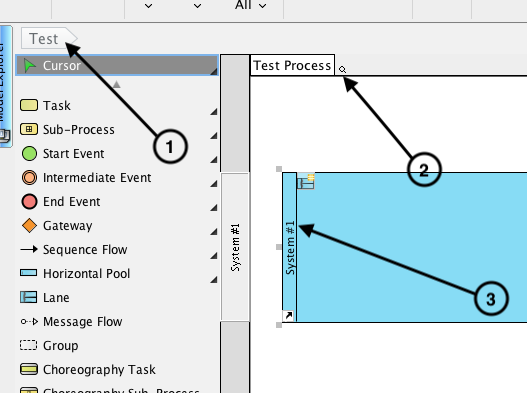 There are three different names on a BPMN diagram above.
1 - represents the "container name" (Test).

2 - I don't really know what it represents

3 - represents the name of the pool.
Here are the questions:
Can someone tell me what is "2" used for? I'm sure the answer to this will answer why when I click the definition icon of "2" I go to the pool definition?

I have some diagrams that have "2" and "3" connected. When I change "3" then "2" changes. How do I break that?

Why is that that some pools have the "a" reference which I'm assuming determines the pool as connected to an already existing pool, and others I don't?

Why do I have pools w an "M" instead of "a" indicator?
Thank you in advance for your help