It's possible to show the name of the owning package for an actor displayed in a use case diagram?
I would like to display it 'cause I'm modelling a system for an hospital and I would put in evidence that a "Doctor" actor is extending the "Operator" actor. Whereas the Operator is contained in a package-model containing all the stuff of a pre-existing system, while the "Doctor" actor is placed in another package containing all of the hospital stuff.
SInce Actor are no more classifier in UML 2.0 this option seems no more available… but I think it would be nice to have. In the attached image there is an example of what I would like to display.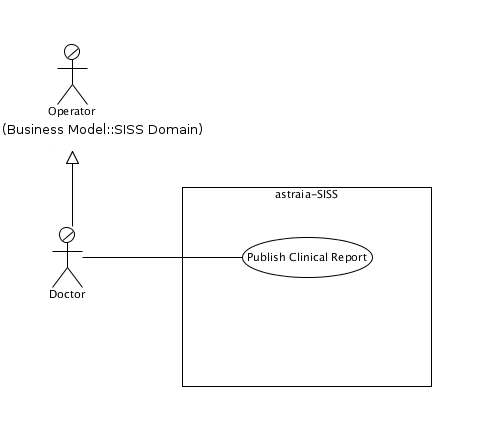 Screenshot at 2012-08-27 17:10:20.png