We have bought several Modeler licences after evaluating Visual Paradigm. We could not test the PDF export function because it wasn't active in the trial version. Nevertheless we expected that links between UML activity diagrams - which work within Visual Paradigm - do also work between PDF documents. To explain this in case this is some how unclear: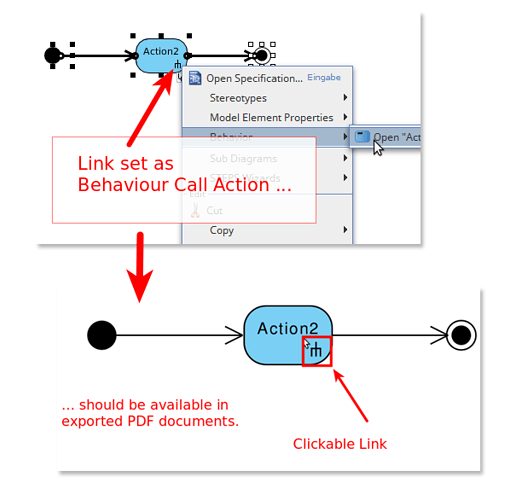 A quick search in this forum suggests otherwise - but I want to be sure before we invest more; so I'd be grateful for some insight concerning the following questions:
Do I need to purchase the "Standard Edition" of Visual Paradigm to get this functionality?
Is this functionality incluced in the "Doc Composer"?